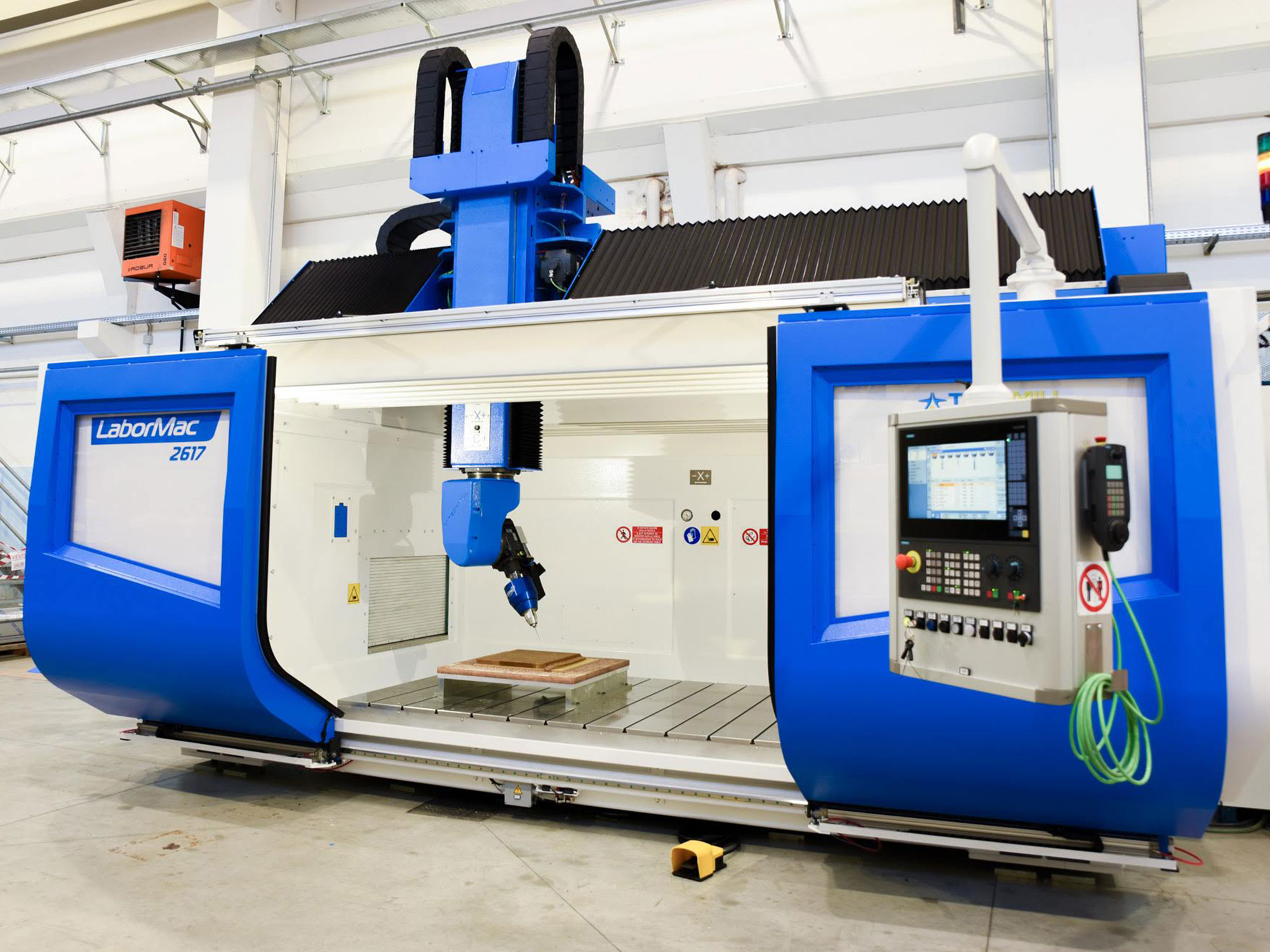 01 Dec

COMI: AN ADVANCED TECHNOLOGY 4.0

After more than 45 years of activity, today COMI is a solid industrial reality, with more than 2.000 systems installed in over 50 countries all around the world, a top-level reference list and a brand among the most prestigious in its market.

In 1997 COMI starts producing machines with 3/5 axis laser cutting technology and creates TECHMILL, a company specialized in the design and manufacturing of CNC machining centres.

Techmill offer a complete range of CNC machining centers for machining of a wide range of materials.

Labor milling centers range is dedicated to the machining of plastic materials, glass fiber, carbon fiber, composites, up to aluminum and light alloys.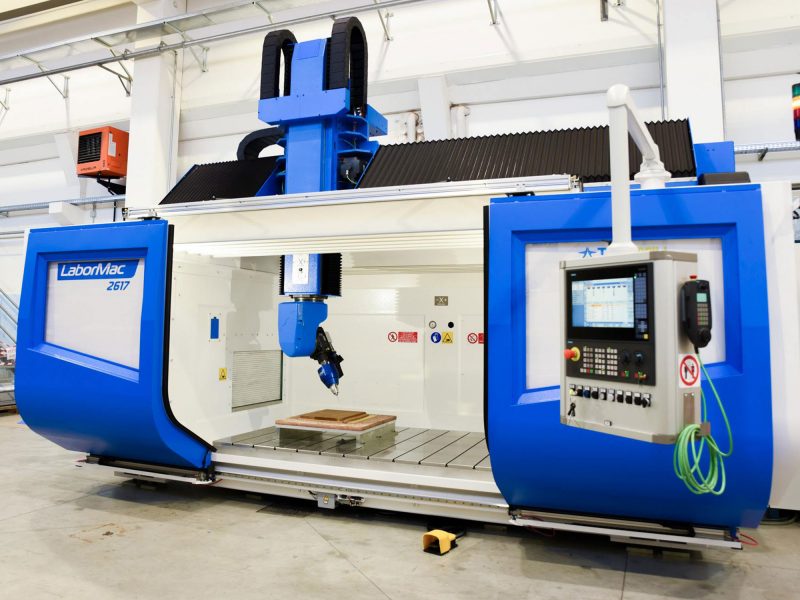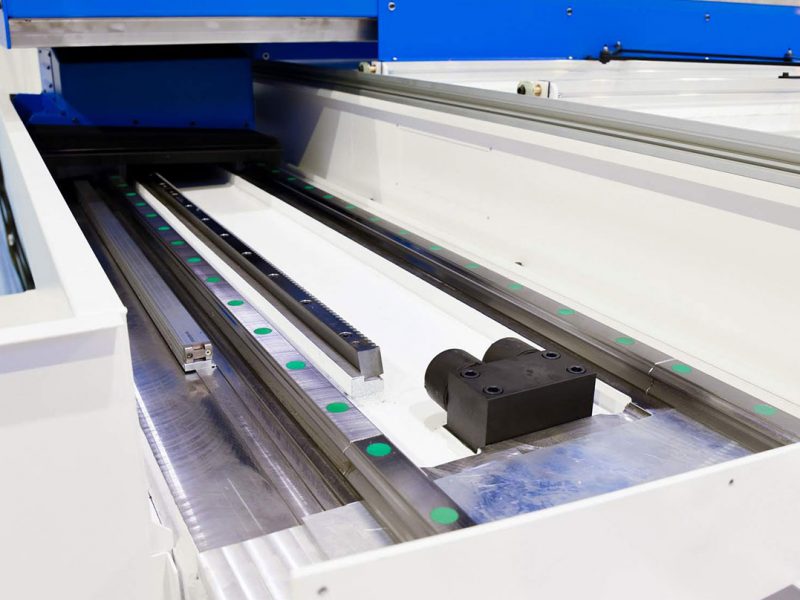 In the aerospace and automotive sector we present a very versatile machine: the LaborMac.
LaborMac is a 5-axis machining centre specifically developed to optimize the machining of molds and parts in aluminum and composite.
The extreme rigidity provided by the monolithic structure with Gantry type mobile portal on the Y axis, significantly limits the vibrations helping to achieve very good quality even at high speeds.
LaborMac version "A", dedicated to aluminum machining typical of the automotive sector, is equipped with a working head of higher robustness, tool's cooling system by chemical water, steel table with T-slots and chips conveyor.
The version "C", equipped with Oil Mist, offers instead high performance in modeling and trimming of composite materials and resins.
The machine is of mobile bridge type, with displacement of portal along the "Y" axis and fix working table.
The machine's structures and components are degnided according the FEM dynamic principles system, to assure the best resistance even under the most severe working conditions and the double rails have been designed in order to increase the machine's stiffness and get a better performance in case of machining aluminum parts/moulds.
The peculiarity of the LaborMac is also that it features an ultrasonic system.
The ultrasonic generator sends an ultrasonic signal to the cutting/surfacing effector. The generator automatically adjusts itself to the proper frequency of the tool.
The effector and the generator are connected with a coaxial cable (available in different lengths).
Cutting tools are mounted on th effector extremity. The ultrasonic vibration is not transmitted to the machine spindle. The effector is customized on request, ultrasonic and pneumatic inputs are manually connected to the effector.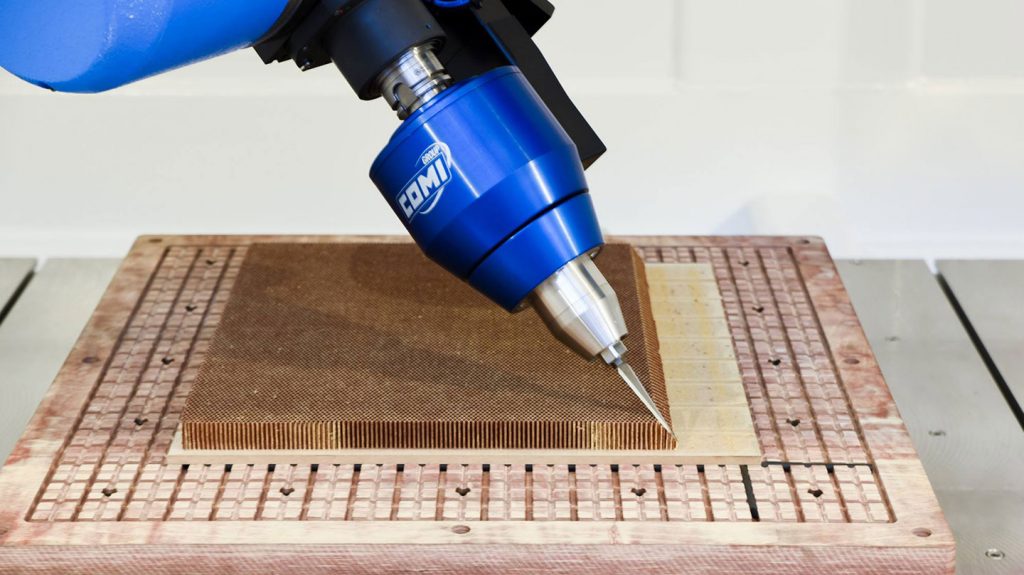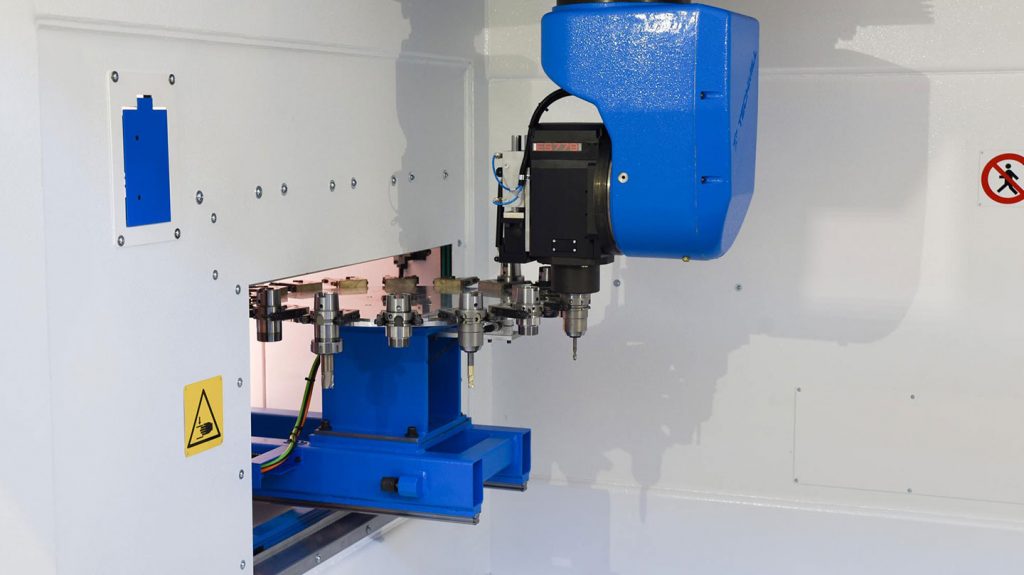 In addition the machine presents a numerical control with CNC SIEMENS 840 D SL. The performance assuring the highest performances in terms of accuracy and working speed, thanks to the advantages given to the machine dynamic LaborMac can be equipped with Heidenhain 640.
The complete range of TechMill consists of 12 models, specifically developed to match application requirements, size of the working piece, production needs in automotive, aerospace, molding, marine railway, industrial, appliances.
The strength of COMI machines is the high level of customization which, combined with the high level of know-how, make COMI Group an ideal partner.