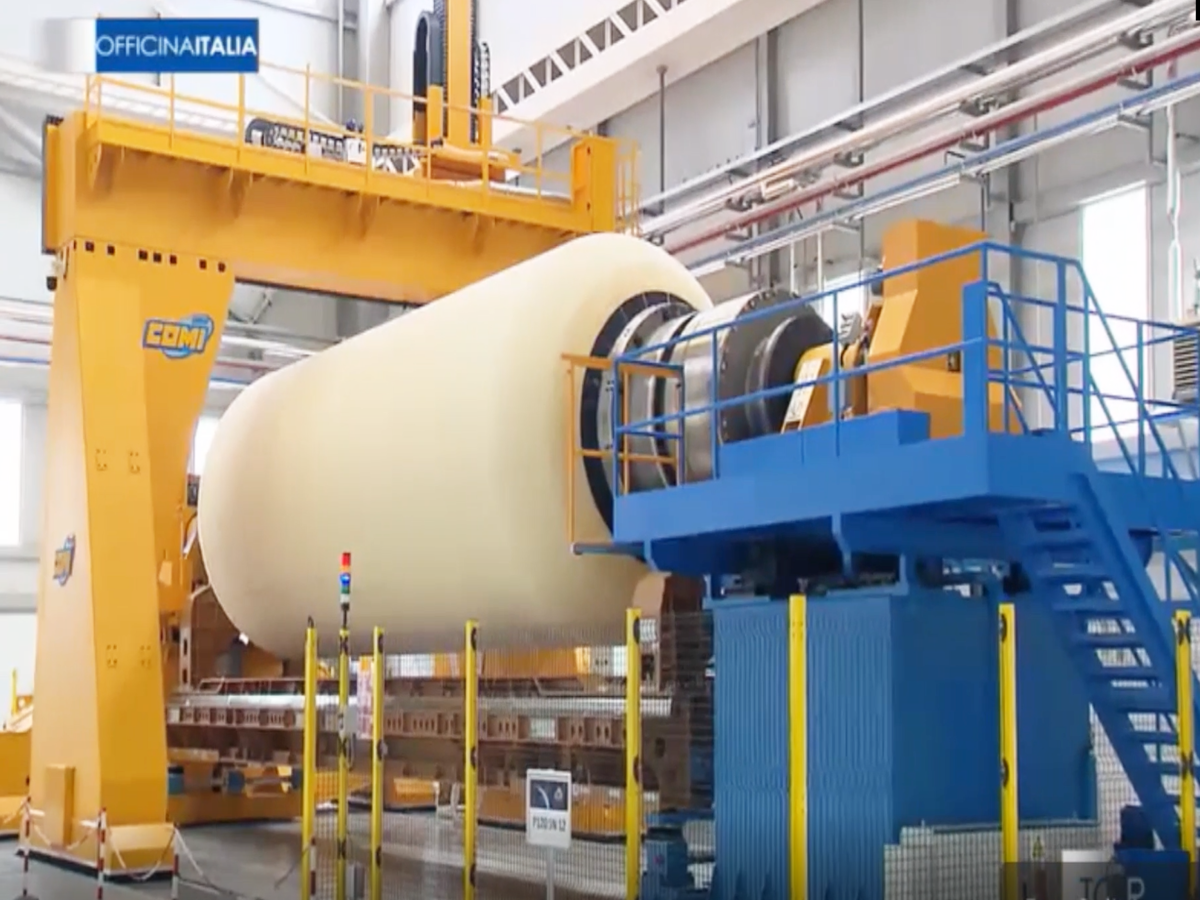 29 Jun

Aerospace manufacturing
A Legacy of High-Quality Industrial Machinery
A company's treasure of experience— the evolved capabilities and culture and the development within the broader contexts—helps it to lead with a sense of history and pen down new stories of success in the future. While some organizations overlook their history to eliminate the "old way of doing things" and adapt to the changing times, COMI utilizes its stories of camaraderie, commitment, and putting customers first—which dates back to 1973—to achieve new milestones. Founded with the aim to design and produce thermoforming machines in the refrigeration industry, COMI made significant strides to spur some technological breakthroughs in this realm.
It was in 2009 when the company decided to foray deeper into the industry. COMI started a trial of acquiring new technologies and integrating them in its machinery range for laser cutting, numerically controlled work centers for milling and trimming, presses for low compression molding (2014), and robotic systems, in order to provide a "complete solution," targeting customers in the main industrial sectors that widely used plastics and composites.
Keeping up with the excellence of Italian products, COMI brings in a fusion of artistry and engineering to cater to household appliances, aerospace, automotive, hydro-sanitary, marine, railway, mold and die industries with its thermoforming machines, presses, CNC milling, laser cutting, water-jet cutting, automation, and other products.
The uniqueness of COMI stems from its ability to design and build highly-customizable machines that can meet the specific requirements of each client. The company was recently approached for its expertise by Avio—an Italian multinational company, leading in the manufacturing of spacecraft propulsion systems. 
COMI has been working closely with Avio to support the development of satellite launchers. As one of the most qualified partners in the design and manufacturing of highly customized special machines, COMI brought in its machines that will allow Avio to consolidate its international leadership in the space propulsion sector.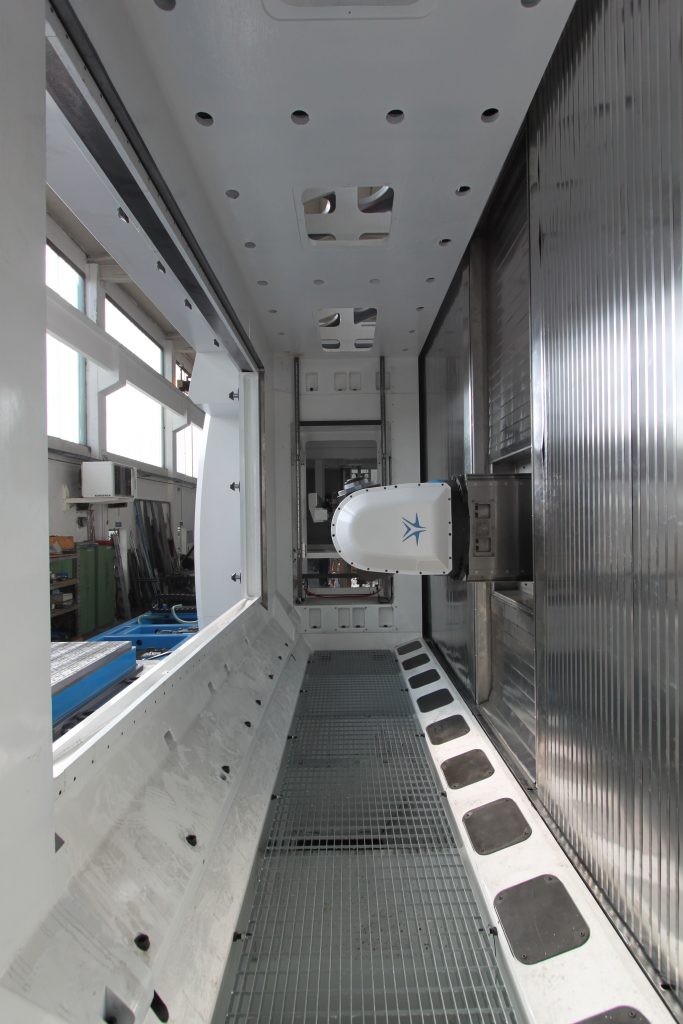 " WE HAVE RECENTLY ESTABLISHED A NEW BRANCH IN GERMANY, AND ARE WIDENING THE ONE IN THE U.S. "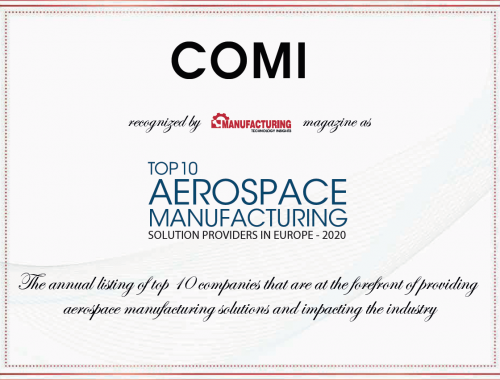 With Franco Ballabio at the helm as the CEO and chairman, COMI, one of the leading aerospace propulsion system companies, has recently designed LaborSpace. As a powerful machine, LaborSpace is capable of carrying out three critical operations in the production process of the motor stages: the cutting of the composite multilayer,  the drilling of the light-alloy flanges, and the smoothing of the outer rubber layer. Backed by a technology design for the aerospace market, LaborSpace is leveraged in the engine stages of satellite launchers that are built with advanced materials and designed to contain large quantities of fuel. These cylindrical engines can be built up to 18 meters in length and 4.5 meters in diameter with advanced composites (carbon fiber and epoxyresin), coated with a protective rubber layer, and fitted with aluminum flanges, which can reach up to 120 tons in weight. LaborSpace from COMI was born for the processing of such engines—a modern numerical control work center that operates as a lathe and milling machine. In the engine stages, COMI's team of expert engineers have overcome many technical challenges such as dimensioning a structure capable of working on such large pieces, realizing precision mechanical workings on large strokes, and positioning heavy pieces. 
The pallet that supports the piece is raised 3.7   meters from the floor, thanks to the electromechanical screw jacks present on tip and tailstock structures. Engines are thus blocked between the flanges present on the tip, which can move along the X-axis to adapt to the length of the motor on the fixed tailstock. The centering system on the tip and tailstock finally allows to perfectly align the piece in rotation during its processing, adjusting it both continuously and at a controlled angle. Besides LaborSpace, COMI's portfolio of completely customizable and innovative machines for the aerospace industry also includes Monnalisa for delivering high performance in aircraft upholstery. Monnalisa is the innovative horizontal 5-axis milling center developed explicitly for machining monolithic, structural, large dimensional parts, particularly suitable for the aerospace industry applications. The extremely robust structure is made of cast iron and reinforced to obtain maximum rigidity and dynamicity  with minimal thermal drift. The steel work tables in Monnalisa are designed to use both the vacuum suction and a mechanical fixing system to hold down the piece. 
In LaborSpace, linear axis strokes are indeed capable of working in the largest motor stages in production, with a translation of the portal at 18, 5.4, and 4 meters on the X-, Y-, and Z-axes, respectively. The rotating unit where the workpiece is positioned consists of a fixed spindle (tip) and one mobile (tailstock).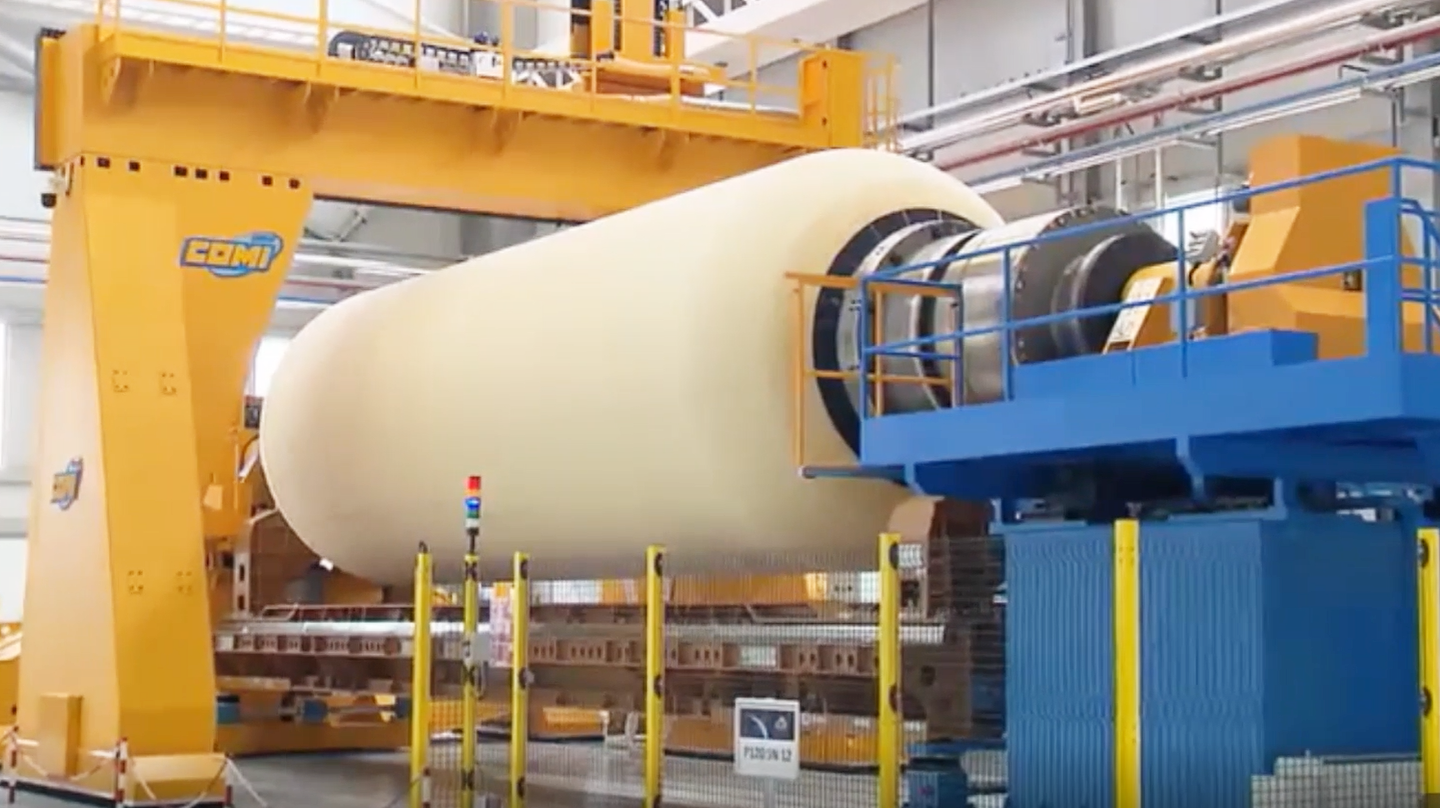 Even after 45 years of inception, COMI's highly flexible and efficient machines hold the company in good stead. With more than 1,300 systems installed in over 50 countries across the globe, COMI will continue its legacy of developing high-quality machines and target international markets for expansion. "We have recently established a new branch in Germany, and are widening the one in the U.S., where the two departments offer a sale and after-sale service with a faster and optimized management of local spare parts," says Ballabio. COMI intends to increase sales in the American market by 10 percent next year. "Catch us at Booth G-32, Hall 6 in JEC World 2020, Paris. This trade show has presented us the opportunity to launch our Labor Mac machine, which has a 5-axis machining center equipped with ultrasound technology for the processing of Honeycomb in Aramid and aluminum. An ultrasonic vibrating blade has the characteristic of penetrating the material to be cut with minimal resistance, cutting it precisely and without residues. With our ultrasound technology it is possible to cut cleanly and quickly in an aesthetically pleasing and reliable way," concludes Ballabio.