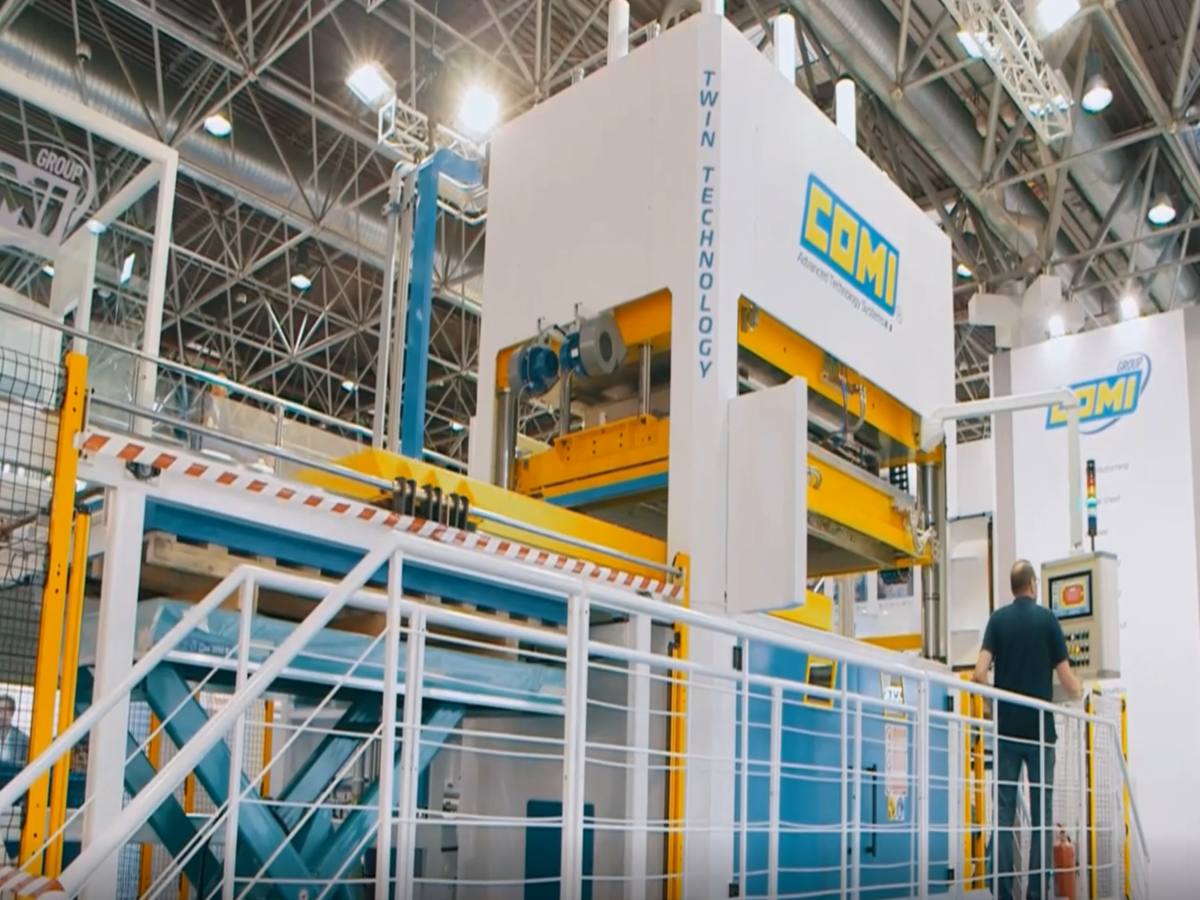 01 May

COMI presents Twin Sheet Thermoforming Machine
Are you ready to meet us at K Düsseldorf 2019?
The Worlds No.1 Trade Fair for Plastics and Rubber.
K 2019 offers the world's best engineers and software developers the perfect venue to spotlight their complex production units in action.
➜ Meet us at K Düsseldorf, Hall 3 Booth E40 and Hall 14 Booth A04
What do we present for this special occasion?
Twin Sheet Thermoforming Machine with double loading area.
This process heats, forms and welds 2 sheets simultaneously. The material reaches the plasticization temperature thanks to the two heating panels which have a sandwich like disposition.
A considerable advantage of the twin-sheet process is, that subsequent joining by bonding or welding is dispensed with, as well as a significant shorter cycle times achieved in the thermoforming machines of two heating stations, in which one sheet each can be heated bilaterally in each one.
What is the peculiarity of our technology that makes it unique on the market?
The slab cut inside the machine during the process.
Tale procedura consente alti livelli di rendimento con un'elevata capacità produttiva.