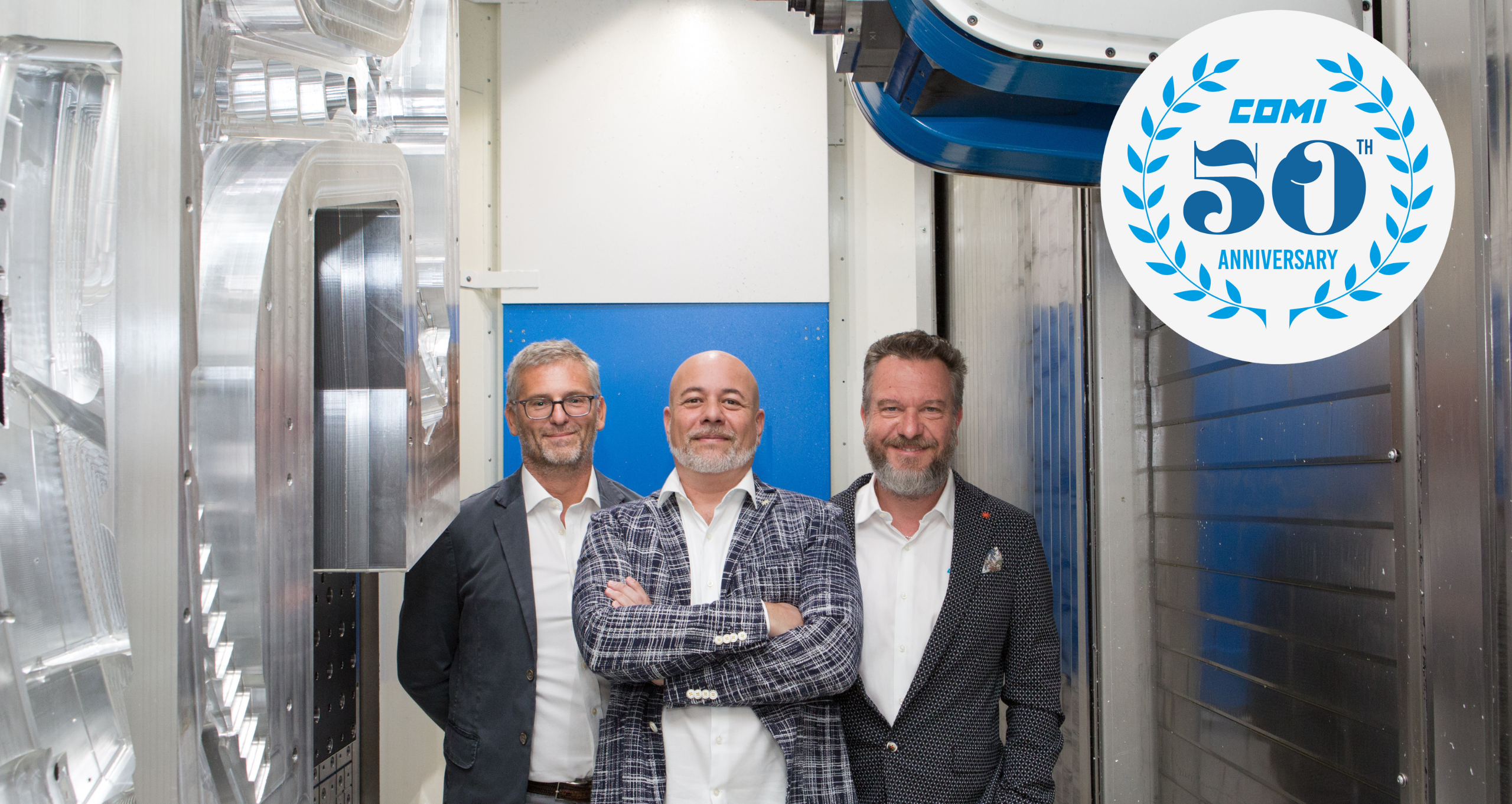 27 Apr

Comi Spa: Fifty Years of Excellence in Thermoforming

COMI Spa is an Italian company that has been dedicated to the production of thermoforming machines, presses, cnc milling machines, metal sheet machines and much more. Comi Spa was founded in 1973 by partners Enzo Ballabio and Remo Sertori, the first generation, it is currently managed by Franco Ballabio, who has brought the company to extremely high levels of world excellence.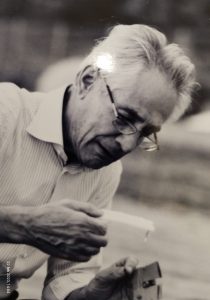 Today we want to take a moment to talk about the great steps forward made by our company, the commitment and continuous dedication that have allowed us to get this far and blow out the candles on our fiftieth year of business.
With about 200 employees, COMI Spa has installed over 3000 systems in more than 90 countries worldwide. The company has four offices – in Zingonia, Levate, Teglio Veneto and Vigevano – and a list of high-level references.
Comi Spa is a company with unparalleled know-how in the field of thermoforming. Today it does not limit itself to selling a simple machine, but offers a 360° plant with high production standards, aimed at improving the customers' cycle times more and more.
In other words, customers obtain the best performing solutions in all working conditions, with maximum production and optimal "energy and material saving".
Comi Spa has become a multinational company over the years. The group of companies complementary to the holding offers customers a 360-degree service. There have been numerous corporate acquisitions over the years such as Parco, TechMill, Amut Comi and, last but not least, Aeroseatek. With the acquisition of Techmill, Comi has specialized in the sector of highly customized numerical control machines with a very high engineering standard; with the acquisition of Parco it became part of the world of presses, again with high engineering standards and building special presses in various sectors; while with Amut Comi it entered the packaging market, offering its specialization in the thermoforming sector; finally, with Aeroseatek, it entered the world of aviation.
Just a few weeks ago, COMI, through a press release, announced the birth of Comi Aerospace Srl. The first company, with public-private capital, in the sector of the production of aircraft seats. The project will include high-level profiles such as Giuseppe Biamonte, General Manager, and Fredrik Meloni who will lead the Sales Department.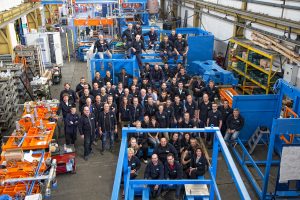 COMI, today like 50 years ago, will continue to design machines following the Edinas principle – "Everybody deserves the most appropriate solution" – to provide tailor-made solutions, supporting customers with professionalism and enthusiasm in the realization of their projects.
In conclusion, a wish for this 50th anniversary, which is a new starting point towards new successes.
Let's celebrate this milestone together, thanking the whole team of people who work within COMI, and who together form the company's success.
In fact, the company management has invited the whole team of the Group to celebrate together in Tenerife! It will be an unforgettable corporate trip, which we can't wait to discover!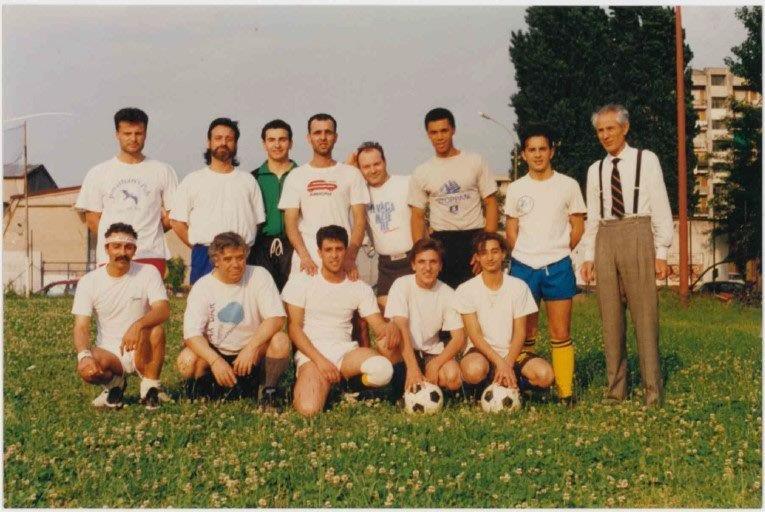 An image of Enzo Ballabio in the 90s when he coached the COMI employees football team.