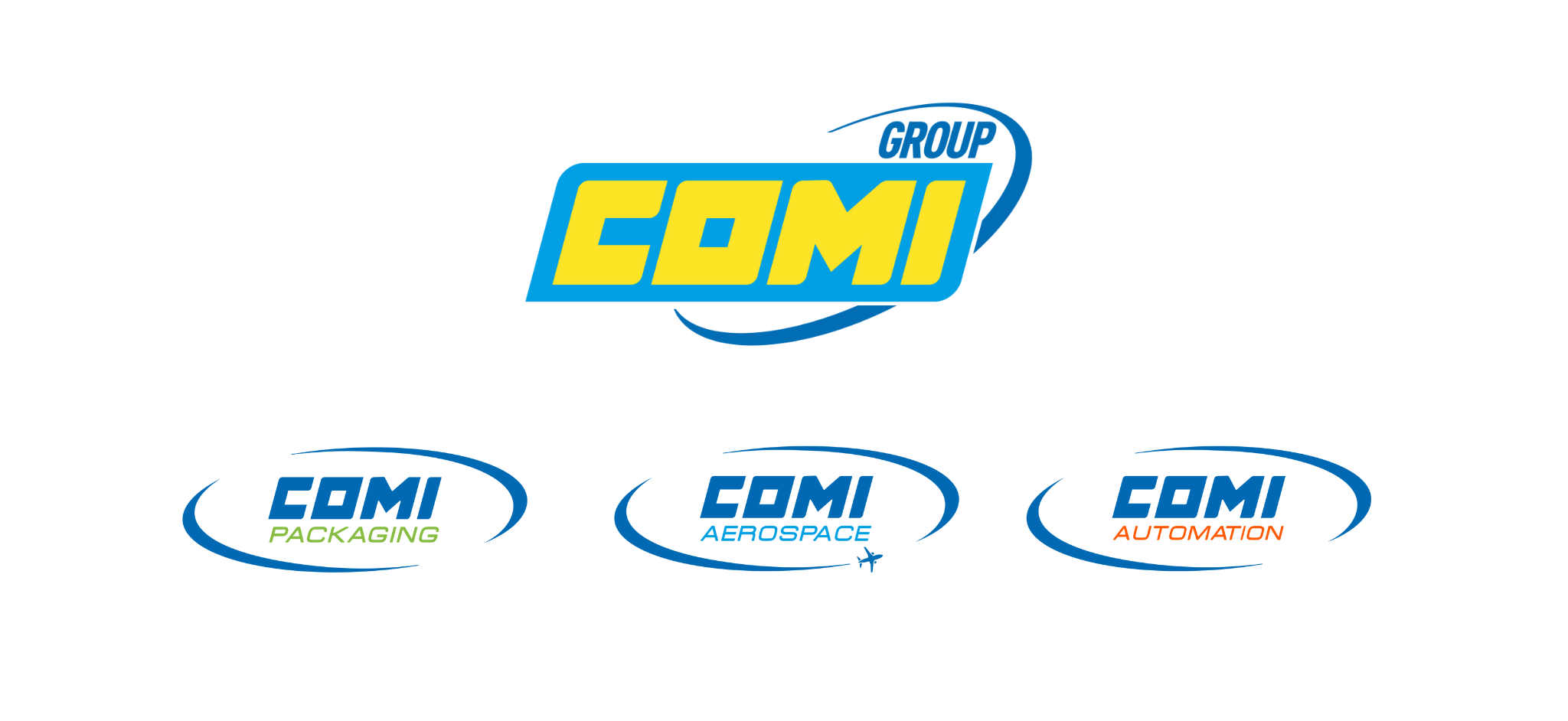 22 Aug

Rebranding Comi Group
Comi Group Announces Exciting Rebranding Initiatives
Ciserano, 22/08/23 – Comi Group, a leading innovator in the manufacturing industry, is thrilled to announce a significant rebranding effort aimed at enhancing the company's identity, product offerings, and market presence. With a history of excellence and innovation spanning decades, the Comi Group is positioning itself for a dynamic future.
In fact, this year has reached the important milestone of 50 years of history, half a century in which the company has consolidated itself as a world leader in the industrial sector, but has also expanded with various company acquisitions and increasingly cutting-edge technologies. For this reason, the Group has decided to carry out a necessary rebranding activity with the strategic decision comes as part of a broader effort to streamline and consolidate its brand identity.
Comi Group is a conglomerate of companies known for its cutting-edge solutions in various sectors. As part of this rebranding initiative, three key entities within the group are undergoing name changes and revitalization:
Amut Comi becomes Comi Packaging:
Amut Comi, a prominent player in the design and construction of continuous thermoforming machines for packaging applications, is evolving into Comi Packaging. This transformation signifies the company's continued dedication to delivering top-tier packaging solutions and a commitment to innovation in the packaging industry.
Comi Teas becomes Comi Automation:
Comi Teas, a key player in the manufacturing of metal sheet machines and automation solutions, will now operate under the name Comi Automation. This rebranding reflects the company's expanded focus on automation technologies and its dedication to simplifying complex manufacturing processes with high engineering standards.
Introducing Comi Aerospace:
Comi Group proudly introduces Comi Aerospace, a new company recently joined the Comi Group, specializing in the design and manufacturing of aircraft seats. With its distinct identity and brand, Comi Aerospace signifies the group's strategic expansion into the aerospace industry, where the Comi Group already boasts experience in the design and production of highly specialized machines for the production of parts for aircraft and aerospace rockets.
These rebranding efforts align with Comi Group's ongoing commitment to delivering cutting-edge technology, superior quality, and exceptional service to its global clientele.
"We are excited to introduce these changes as they represent a significant milestone for Comi Group. The rebranding initiatives reflect our dedication to staying at the forefront of innovation in each of our respective industries. Our customers can expect the same level of excellence they've come to rely on, with a fresh perspective and an invigorated commitment to their success," said Franco Ballabio, Chairman and CEO at Comi Group.
As part of the rebranding process, the group's websites, marketing materials, and communication channels will be updated to reflect these changes. Customers and partners are encouraged to explore the newly revamped websites and stay tuned for further updates.
Comi Group is confident that these rebranding efforts will enhance its ability to serve its customers and adapt to evolving market needs while maintaining its core values of innovation, quality, and customer satisfaction.
For more information about Comi Group and its subsidiaries, please visit the newly updated websites:
Comi Packaging: https://comipackaging.it/
Comi Automation: https://comispa.it/
Comi Aerospace: COMING SOON, #STAYTUNED
For media inquiries, please contact:
Contact: Nicol Valtolina
Title: Marketing Manager
Email Address: valtolina@comispa.it